Struggling to finish your Thanksgiving Menu? Your gathering might look different than years past, but that doesn't mean your menu has to suffer! I've collected 20 easy and delicious Thanksgiving Desserts that will have everyone raving!
Looking for more Thanksgiving ideas? Don't miss These 20 Last Minute Thanksgiving Side Dishes!
This year will no doubt be much different for many. However, we are trying to make the most of it. Our day will be very small, just my parents, Rick and me. I've been scouring the internet trying to plan what we'll have to finish off our meal and these are 20 of my favorite Thanksgiving dessert recipes. If you are looking for something delicious and different than a standard pumpkin pie, may I suggest you check out the list below!
Thanksgiving Desserts: Cakes
My personal favorite is this Sticky Toffee Pudding. It's a traditional English dessert with a moist date sponge cake topped with a mouthwatering silky rich toffee sauce. Don't be fooled, it's cake. Delicious warm cake, surely the best way to end your amazing Thanksgiving Dinner.
This Pumpkin Caramel Dump Cake is packed with rich, warm Fall flavors! This recipe uses canned pumpkin and boxed cake mix! Serve warm topped with vanilla ice cream and a healthy drizzle of caramel sauce!
I stopped in my tracks when I found this Spicy Pumpkin Sheet Cake – I mean, check it out! The icing is perfect and topped with chopped pecans, cranberries, and ginger. Bellissimo!
If you are looking for something easy and impressive? This Cranberry Orange Bundt Cake is for you!
This Gluten-Free Apple Butter Bundt Cake with Cinnamon Glaze is perfect for those who are following a Vegan diet – it's allergy free as well – but no less delicious!! Combining the deep and rich flavors of apple butter and seasonal spices for one healthy and sweet recipe treat!
Holy Cow! check out this Easy Homemade Vanilla Chai and Fresh Pear Bundt Cake! Now this is a show stopping dessert!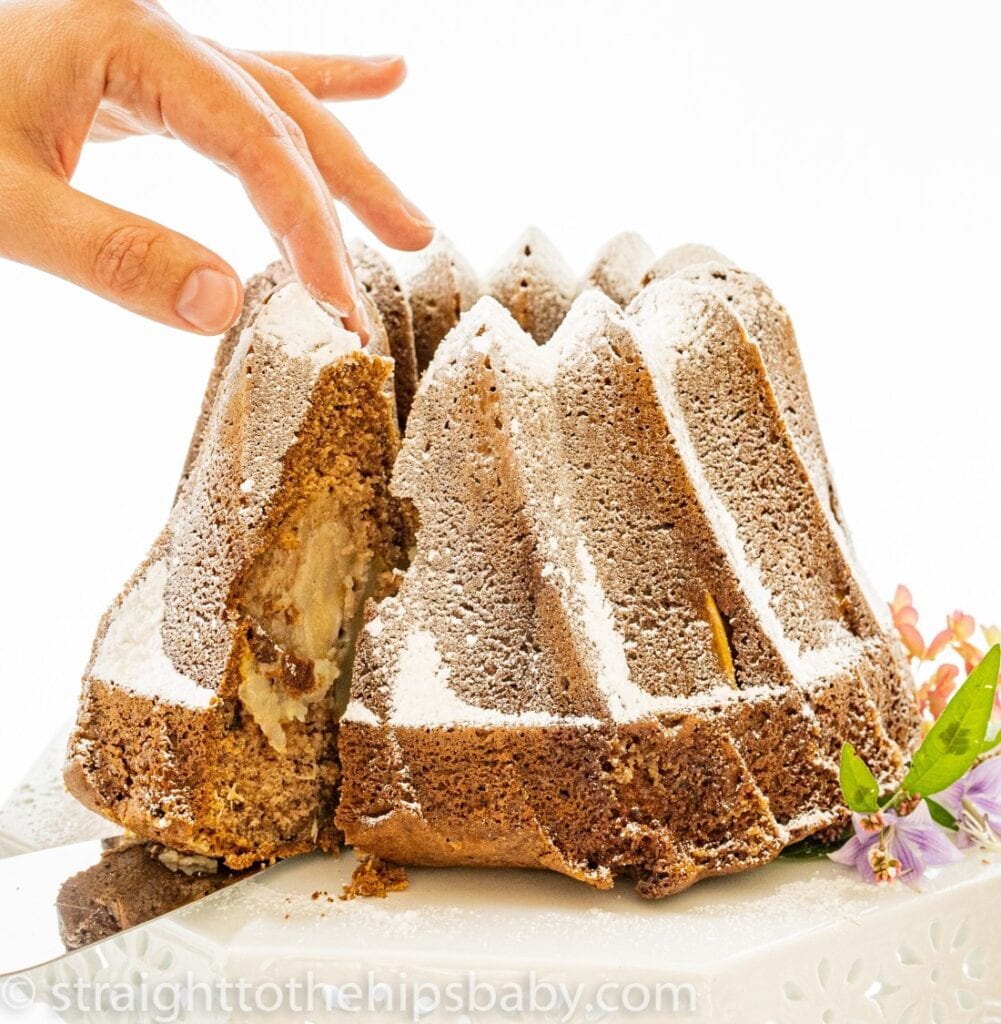 Best Thanksgiving Desserts: Cheesecakes
Who doesn't love a decadent cheesecake? I figure after the year we've all had, a little decadence is needed. Below are some of the most amazing cheesecakes you can make this Thanksgiving.
These pumpkin cheesecake bars with a graham cracker crust are creamy, flavorful and absolutely delicious topped with whipped cream! They can even be made the night before!
Luscious pumpkin cheesecake paired with pecan and caramel flavors throughout. Silky pumpkin cheesecake made with layers of caramel topping, pecan flavored crust, pecan buttercream frosting, and some more caramel and nuts on top.
This gluten-free Chocolate Chip Brownie Cheesecake boasts a rich brownie crust with a silky, cream cheese filling speckled throughout with mini chocolate chips. Top with fresh strawberries for a truly out of this world, decadent, and delicious cheesecake!
This delectable delicious Vegan Pumpkin Cheesecake is gorgeous! Perfect for those that follow a Vegan diet or cannot have dairy products!
Perfect Thanksgiving Pies
Old fashioned sugar cream pie is like a sweet cream cold brew but without the cold brew. It is a very simple pie that is creamy and sweet, with hints of vanilla and cinnamon. The texture is very similar to a custard pie or flan, but there are no eggs. With the cinnamon sugar topping, it is like creme brûlée and snickerdoodles had a baby!
Rich, indulgent, and gooey, Chocolate Fudge Pecan Pie is quick and easy, requires no mixer, and has no corn syrup! It's a delicious new classic!
These apple pie cupcakes are soft cinnamon cupcakes stuffed with a sweet apple pie filling and topped with creamy cinnamon vanilla buttercream –and more apple pie filling. Yum!
More delicious Thanksgiving Dessert Ideas!
Don't sleep on these Pumpkin Snickerdoodle Cookies! Packed with pumpkin and cinnamon sugar flavors, these soft and chewy cookies are the perfect addition to your holiday treat rotation! When I tell you Rick inhaled these, it's no lie. They were gone in record time!
If you are craving pumpkin flavors for your Fall taste buds, this fun Pumpkin Pie Twist recipe is perfect for you!
A pumpkin mousse that is served in a homemade chocolate cup! Simple and easy no bake pumpkin dessert that is perfect for your fall cravings. Pumpkin spice mousse is velvety smooth and bursting with pumpkin flavor. Add in a homemade chocolate cup, and you have gone to heaven.
Who said you can only enjoy ice cream during the summer months? Creamy, sweet, and full of delicious pumpkin flavor, you'll love this maple and pumpkin ice cream even after the summer is over!
If you're looking for a fun idea to make as a Thanksgiving treat, you have to try these Salted Caramel Marshmallow Acorns! Extremely delicious and easy to make, everyone is going to love them! The kiddos love helping make these!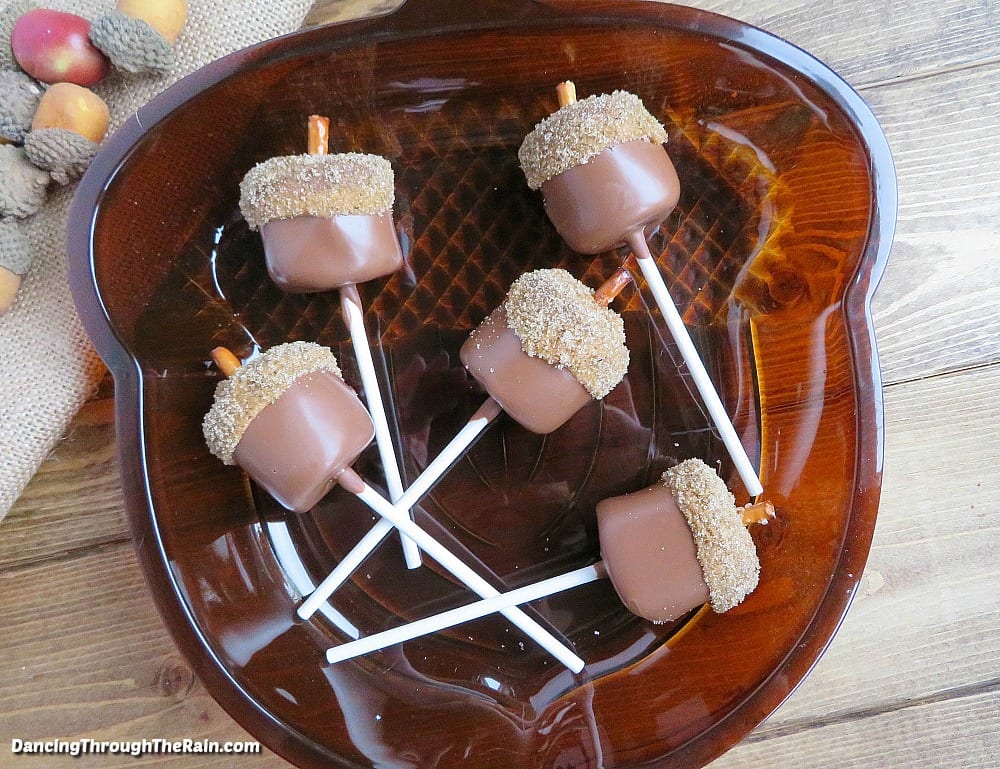 This Thanksgiving why not serve the kids, and kids at heart, something sweet, that is tons of fun to eat? Anyone will appreciate these adorable Thanksgiving Oreo Turkey Cookies and the fun they are sure to bring to the dessert table.
Last and certainly not least, this Slow Cooker Apple Cobbler is a simple fall dessert that will not only please a crowd but requires very little effort! It will be a hit at your Thanksgiving gathering!
From my family to yours, I hope that each and every one of your have an incredible day and are able to give thanks with those you love. xo, Kerri